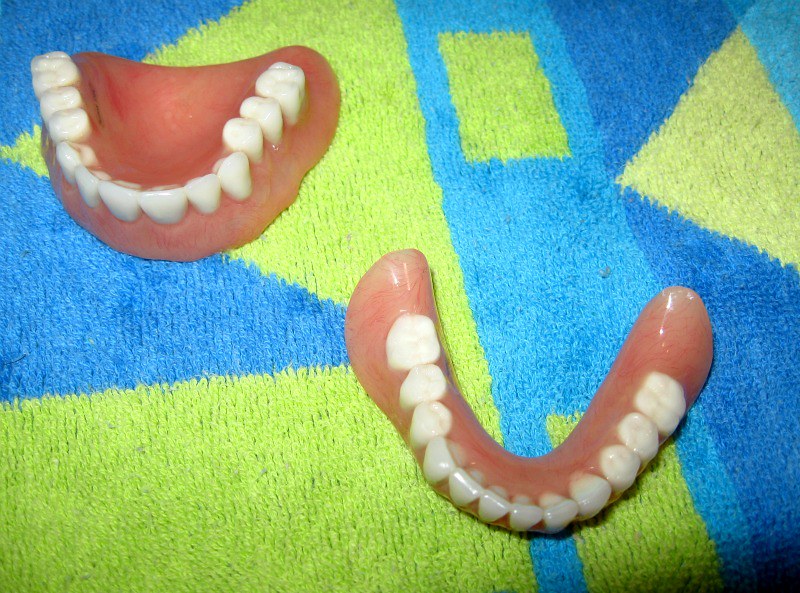 Dentures are an essential part of dental care for those who have lost any or all of their teeth. However, getting dentures could be difficult for convicts.
In this article, we will investigate the issue of "Are prisoners allowed to wear dentures?" and go over the processes, expenses, and difficulties associated with getting dentures while serving a sentence in prison.
Are Prisoners Allowed to Get Dental Care?
Prisoners can have access to dental care. Inmates have the same right to medical care as everyone else, including dental care. However, the procedure for receiving dental care may be different in correctional facilities than it is generally in the outside world.
The majority of prisons have their own dental clinics, and inmates must follow specific instructions to schedule an appointment and get treatment. All inmates have the fundamental right to medical and dental care.
Are Prisoners Allowed to Wear Dentures?
Prisoners have a right to the essential medical care they need, including dental care. Dentures are brought to the prison's dental clinic for inmates who need them.
Dentures may be available in prison, but getting them may be more difficult and require a different procedure than it would in society. 
However, inmates are generally permitted to wear dentures if doing so will help their oral health and general well-being. However, not every country allows inmates to wear dentures.
For example, in the United States, Federal correctional facilities allow wearing dentures only to the inmates that come into the facility wearing them. 
Procedures for Obtaining Dentures in Prison
Depending on the particular institution and its laws, different prisons may have different processes for getting dentures. However, in most cases, a prisoner who requires dentures can submit a request form or complete a medical request to the prison's dental clinic.
Once the request is made, the prisoner will typically be scheduled for a basic dental examination, during which the dentist will decide whether the prisoner needs dentures. If the dentist thinks dentures are required, the prisoner's teeth will be collected for custom-made, fitting dentures.
When the prisoner's dentures are prepared, a fitting session will be scheduled to ensure they fit properly. Changes may occasionally be necessary to ensure the dentures are comfortable and work properly.
Cost of Dentures for Prisoners
The policies of a correctional institution can influence how much dentures cost for inmates. While certain prisons might pay the bill, others might charge the inmates.
Prisoners' financial status may affect the price if they are required to pay. The cost can come out of their paycheck or money in their prison account. Due to the usage of less expensive materials or dental services, the price of dentures in prison may be lower than outside.
The Importance of Dentures for Prisoners
Prisoners who wear dentures are benefited because they have better dental health. Due to poor oral hygiene, a lack of access to dental treatment, or other reasons, many prisoners may suffer dental issues. These oral problems can result in pain, infection, and other health problems if not treated.
Dentures can help inmates eat and speak normally, enhancing their quality of life and allowing their participation in labor and educational activities. Dentures can also let convicts feel more secure and at ease in social settings.
Dental Care Policies in Prisons
Although there are differences in prison dental care standards, in general, prisons must give inmates access to cleanings and fillings as well as other essential dental care.
Inmates can fill out a form or submit a medical request to receive dental care. Due to a lack of resources, dental treatment may occasionally be delayed. 
Prisons may have dental clinics in the field staffed by in-house dentists or by visiting dental professionals. Although all inmates have the legal right to necessary medical care, including dental care, the quality and accessibility of that care may vary from dental care offered outside of a correctional facility.
What Are the Challenges Faced by Prisoners in Obtaining Dentures
Getting dentures may be difficult for prisoners for a variety of reasons. More dental equipment is needed, which can result in lengthier wait times for dental appointments and a shortage of dental services.
Moreover, some prisoners might need more easy access to money, which would make it challenging for them to pay for dentures. Other convicts can experience communication issues or struggle to understand how to request and gain dental care.
Furthermore, some prisoners may experience discrimination or embarrassment because of oral health conditions, making getting the dental care they need more difficult.
Final Words
In most cases, offenders are allowed to wear dentures in prisons. However, not every prison in the world lets its prisoners wear dentures. An example is Texas prisons.
The convicts of Texas struggle a lot to get dentures, but most don't get permission. Still, every inmate has to undergo several procedures just to get an appointment with the dentist. While it's their right to get proper dental care, being offenders, they are often left untreated.